Help Children - Tibet
"We are all alike by what we say, but different by what we do." Moliere
Believe in Yourself and Kickstart the World
is a charitable project comprised of people who are making a difference because they can. We would like to help directly those who are in need, with no mediators, big humanitarian bodies, or organizations. I would like to set an example for all of you to follow. Being in favor of direct, firsthand means of aid, this project offers complete access to all the information on why, how and whom we are helping. This transparency is a trademark we proudly stand by.
Living on the road for so many years revealed to me millions of people and their destinies. After seeing it with my own eyes, I became convinced that human comprehension is not worth much until brought to deed. I am conscious of having done my duty with founding this international humanitarian project
Believe in Yourself and Kickstart the World
. The main goal is to promote, encourage, and support the education of children with limited opportunities in different parts of the world.
We are inviting you to participate and help us to change the world.
Believe in Yourself and Kickstart the World
organizes, supports, encourages, and donates. We created an online shop at BenkaPulko.com to raise additional funds for children's education. This year the profits from all the sales (marked with three stars ***) will be assigned to the individual scholarships of Tibetan girls in exile. We also welcome anyone who is willing to contribute outright $360 - the amount necessary for one Tibetan child to attend school for a year. Please write to
email
.

Why Children?

The 21st century is marked with so many examples of discrimination and hatred. The media has us believing that everyone hates everyone else. Religious extremists aggressively promote their convictions at the cost of thousands of innocent victims around the world. It seems there is more publicity for hate than love, more for intolerance than for understanding and acceptance of differences.
Over the centuries, a spiritual wealth has accumulated in Tibet. Tibetan's peaceful thinking and methodology can be a useful cognition for establishing permanent peace in the world. It is urgent to unite in strength and protect one of the most peaceful nations in the world as it sits on the verge of ruin under Chinese occupation.
The Chinese occupation of Tibet wasn't a situation that seriously agitated the international political arena - due perhaps to an absence of oil fields and a lack of aggressive reactions by Tibetans. While the Chinese invaders are still present, Tibetans face one of the worst violations of human rights in modern times. After five decades of agony and quiet struggle for their freedom, they still haven't lost hope and nonviolently persevere toward better times. The toll is devastating. Hundreds of thousands were forced to flee their homeland. Millions are still living under draconian rule, witnessing the decline of their culture, language and centuries old traditions.
Another obvious problem I couldn't overlook while traveling was the widespread disregard for women's education. Much has been said by the international community, but much less has been done. We are all aware of the importance of women in a healthy society. Unfortunately, technical schooling in less developed communities is still customarily restricted to males. Tibetans want education for their females, but forced exile and poverty add additional threats to their national integrity and existence, so this remains a struggle.
Why Direct Aid?
Not all charitable gifts make it to their intended recipients. While riding through Kenya, I saw numerous roadside booths selling western clothing obviously provided by charity organizations. Believe it or not, these goods were being sold! When I donate clothing, I want it to go to the needy, not to be resold! Those who are desperately in need are without funds to buy discounted merchandise, so they simply receive nothing! This is unacceptable, criminal, and wasteful.
In Malawi, I remember seeing tons of corn arriving from North America to relieve the widespread hunger. Rather than expressing gratitude at receiving food, the gift had injured their pride. "It is yellow! Yellow corn is for the pigs. White corn is what humans eat," I was told. With much difficulty I tried to explain that yellow corn is the only one we grow in the Northern hemisphere. As you can see, charity organizations with good intentions can have their efforts thwarted by local political powers and misconceptions.
These issues made me wonder, and motivated me to think and act. I know the developed world has both the ability and the funding to relieve the distress of the less developed world in constructive, enduring ways. However, millions of aid dollars will never be beneficial without direct local knowledge.
Aim of the Project
Believe in Yourself and Kickstart the World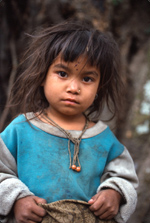 Our short-term goal is to provide the opportunity of a formal education for the largest possible number of exiled Tibetan girls. At the same time we would like to bring public attention to the urgency of the political situation in Tibet, and the importance of women's education in developing countries. There shall be no room for neglecting any of these issues.
The long-term solution to the problem is to eradicate illiteracy, increase schooling opportunities, and actively support the struggle for survival of one of the most peace-loving people on earth.
Educational possibilities will have a positive influence on a girl's personal and social development, as well as her position in a community. This project aims to raise the international community's awareness for personal, social and spiritual development, as well as to encourage tolerance and nonviolent dialog.
I chose to work with
Tibetan Children's Village
after visiting and becoming familiar with their situation, and gaining an understanding of the exiled children's needs. What began four decades ago as a kindergarten, initiated by His Holiness The Dalai Lama, is today an enormous educational facility, sheltering over 15,000 children.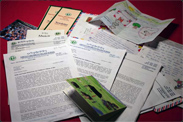 Tibetan Children's Villages
Dharamsala Cantt.
Distt. Kangra, H.P.176216
India
Ph: +91 1892-221354
Fax: +91 1892-221670
Web:
www.tcv.org.in
E-mail:
headoffice@tcv.org.in
For your participation in the charity project
Believe in Yourself and Kickstart the World
we encourage you to:
- contact either
our organization
, or
Tibetan Children's Villages
directly to sponsor a child with $360 (view the break down
here
);
- shop at
BenkaPulko.com online store
;
- wire a general donation to: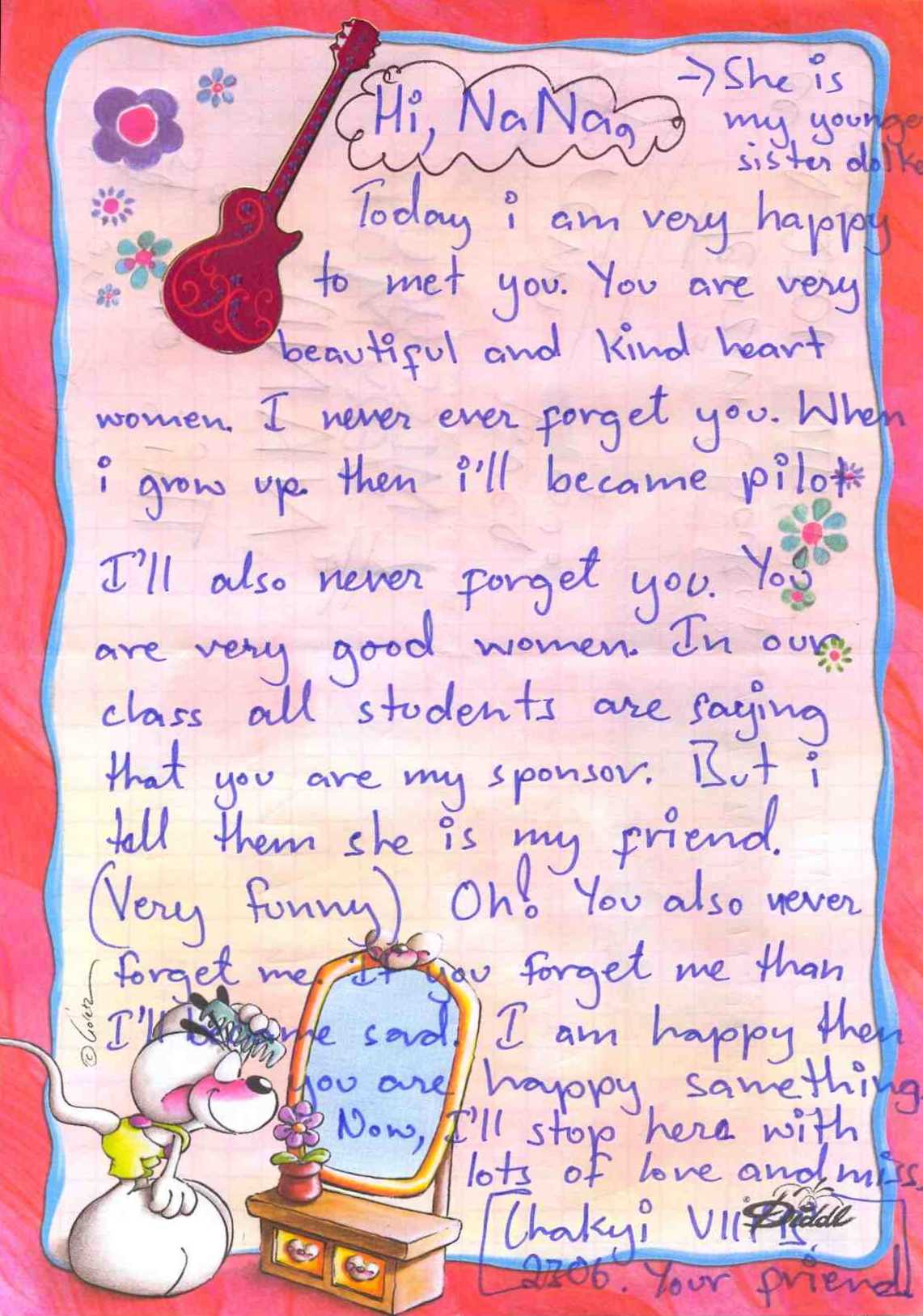 HDFC Bank Ltd.
Centre Point, Civil Lines, Dharamsala
Kangra Distt. Himachal Pradesh
India
Account Name: Tibetan Children's Villages
Account No.: 06051170000044
Swift Code: HDFCINBB605
The first companies and individuals who offered support to the Tibetan girls and joined the project
Believe in Yourself and Kickstart the World
are listed
here
. We greatly appreciate their willingness to share, help, and support. Thank you very much!
I am firmly convinced all our efforts are worthwhile. I am inviting you personally to join us and help make a difference in this world.
Sincerely,
Benka Pulko